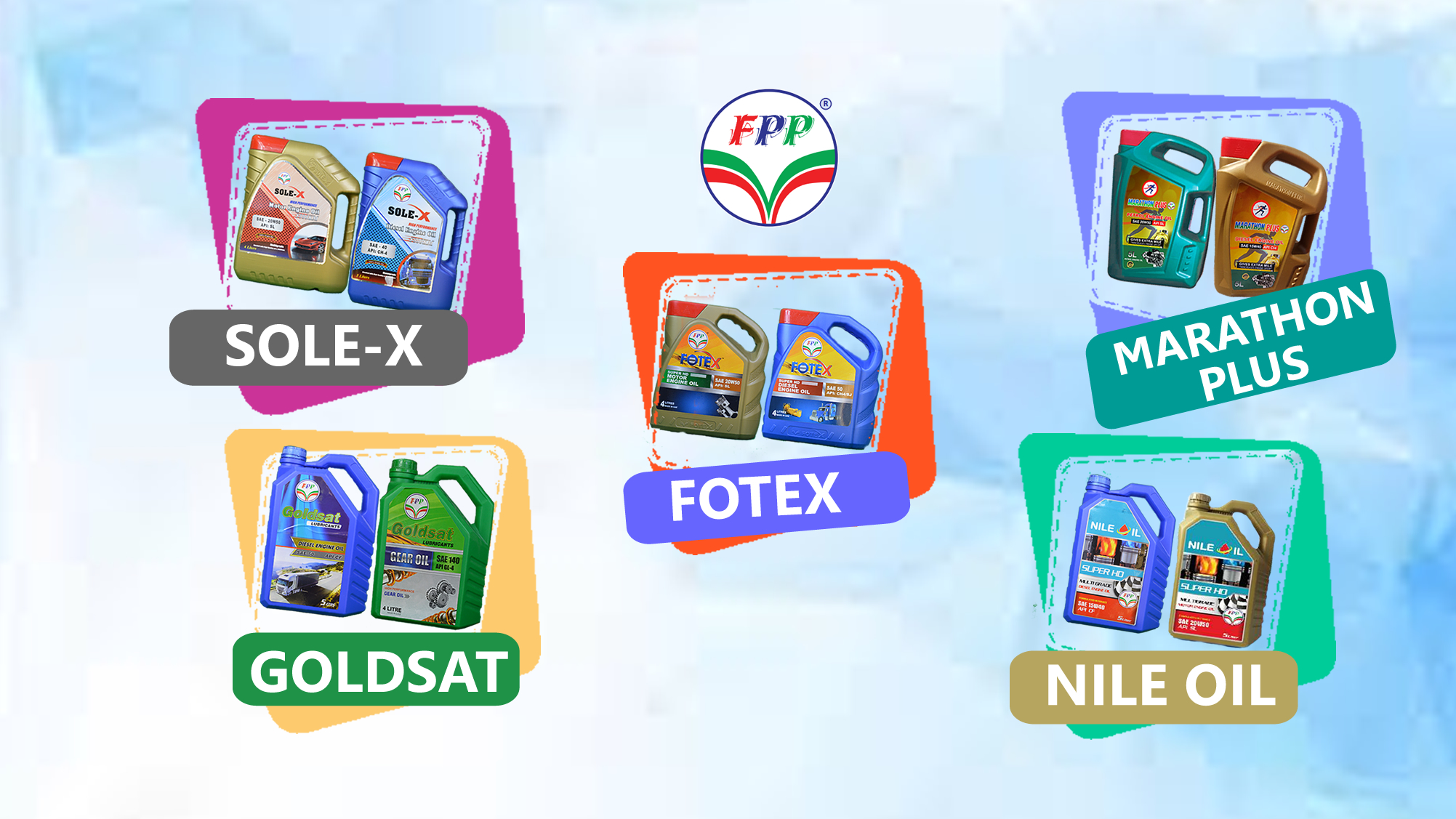 FOTO PETROLEUM is a company that is totally committed to excellence in serving you, takes the advantage of widened spectrum of strong core lubrication technology.  Our team, at FOTO PETROLEUM PRODUCTS LLC, is here to serve every driver, every motorcyclist and every industry on earth. We do this through Liquid Engineering. That means creating high performance oils, lubricants, fluids and greases for every application you can imagine. We also know that you need every part of your world to run smoothly, so we lubricate every part of the car or motorcycle you own, the escalators at your local mall, the elevator at your office, and even the production line that made your refrigerator. We are here for you in the world's mines and quarries, its cruise ships and airliners, its wind farms and wheat fields. Whatever you need, we help make it happen. Here we are listing out our brands in brief.
FOTO introduces an extensive range of products under the brand name of "FOTEX" that fully meet the highest standards at the most competitive prices to suit all clients' needs. We are well established in the field of Lubricants such as Automotive, Industrial, Marine lube and high quality lubricants, brake Fluids and Greases which will be matching to the all API (American Petroleum Institute) standards and Viscosity levels of SAE ( Society of Automotive Engineer) performance.
MARATHON PLUS
Incorporated under the laws of the UAE, MARATHON PLUS is one of the independent manufacturers of lubricants in the United Arab Emirates. We are a professionally managed company with personnel who are experienced in providing technical and cost effective solution to customers. The quality of products and services being produced under the brand, MARATHON PLUS are world class and second to none. MARATHON PLUS is made from first grade mineral oils and virgin base oils and high quality additives to meet industry standards.
SOLEX has anticipated and kept pace with rapid technological development in the Automotive, Marine and Industrial sectors. Close co-operation with additive manufacturers has enabled the brand to introduce latest specifications. Our products meet international specifications and industrial requirements with international partnerships including motorsports.
GOLDSAT is UAE based brand with offices, factory and Warehouses located at Industrial Area, Jurf, Ajman. During this short period it has achieved phenomenal success in setting up a sophisticated blending and packaging plant, for greases and lubricants.
NILE OIL is our other brand and the products are designed for all the segments, 2T Two Stroke Engine Oils for two wheelers/bikes to Hydraulic and Turbine Oils for Industrial plants.   With a primary focus on the GCC, Middle East, Far East and Africa, NILE OIL is uniquely positioned to lead in manufacturing, development and marketing in the nascent regional and international markets and to provide unmatched level of supports and services for its customers.