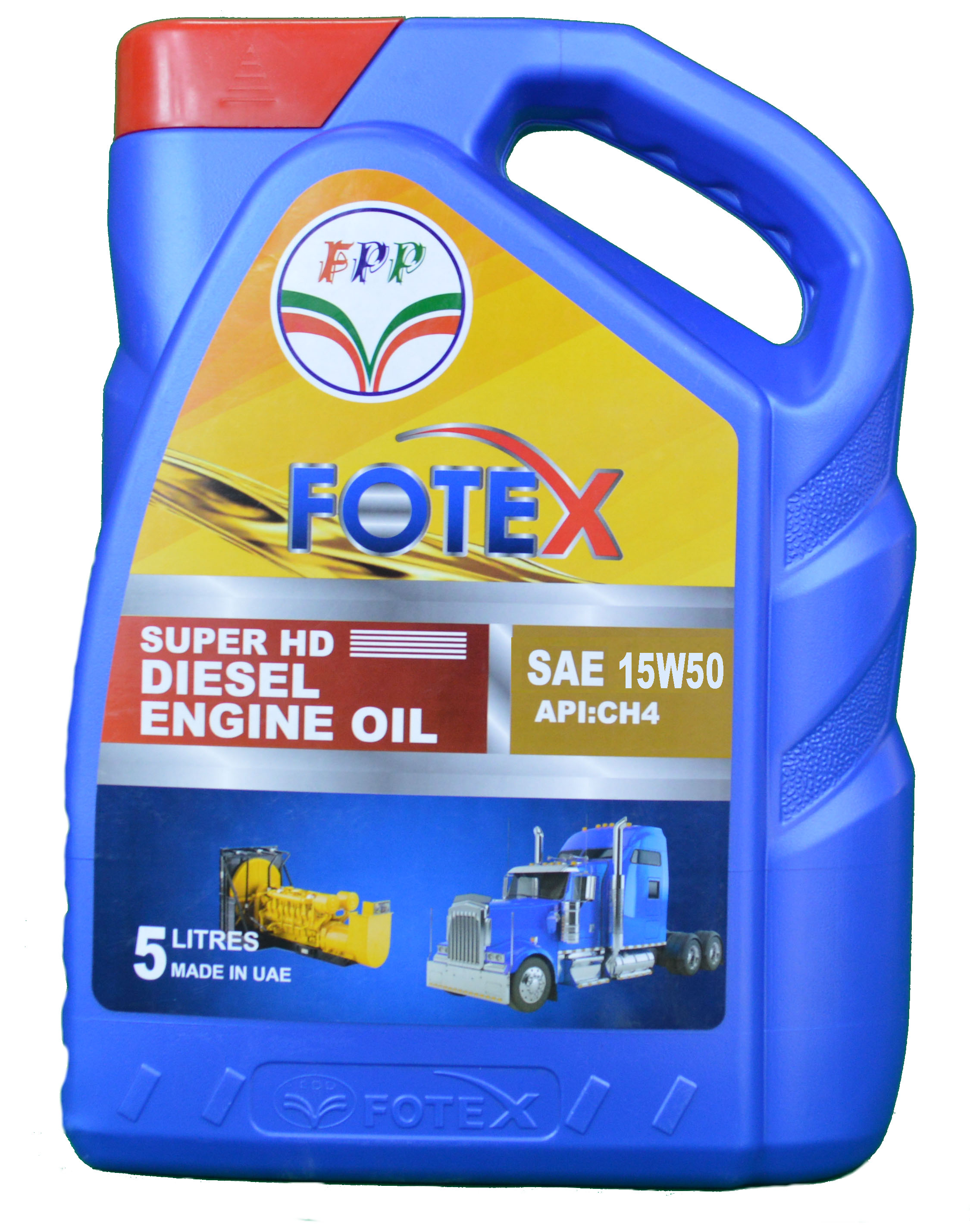 Fotex 15W-50 Semi Synthetic Engine oil is a premium high performance, non-friction modified diesel engine oil. It contains a double layer of engine wear protection with full Zinc and advanced technologies. It contains a combination of high technology additives, including increased dispersant levels and low shear viscosity modifiers. It protects against corrosion, oil oxidation and sludge under all operating conditions.
BENEFITS
• Provides excellent start-up performance and engine efficiency, particularly for vehicles used in city and suburban driving conditions.
• Excellent thermal and oxidation stability.
• Developed to meet the most advanced emissions and fuel efficient requirements.
• A unique combination of additives provides freedom of ring sticking, reduction in deposits.
• High dispersancy extends the life of oil filters, enabling them to function longer. Oil filters remove non-dispersed abrasive material, effectively preventing excessive engine wear.
• Long-term deposit/wear control.