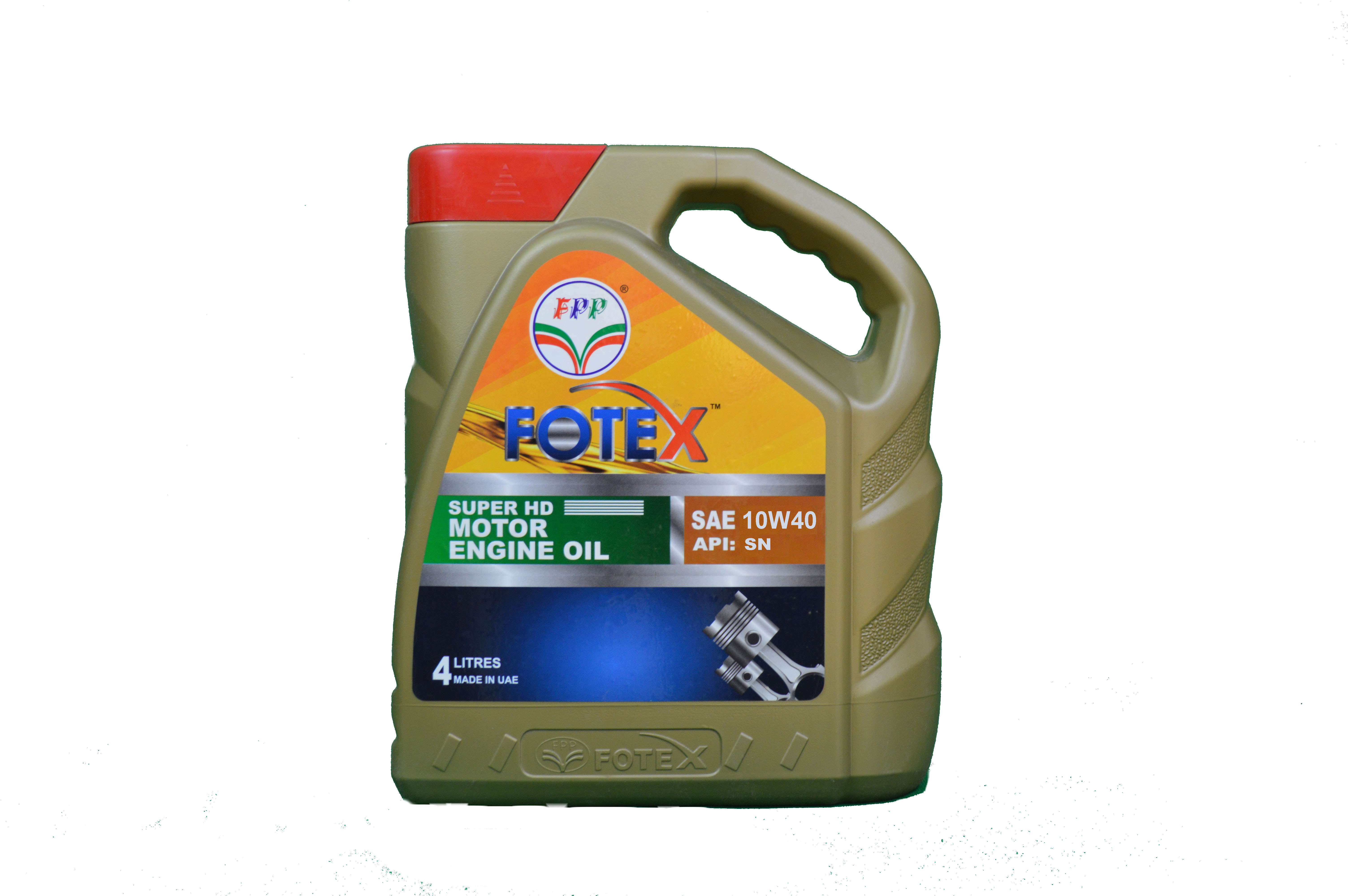 Fotex 10 W-40 is premium quality synthetic motor oil developed to provide the highest standard of lubricant reliability and protection for all types of automobile engines. Fotex 10W-40 is specially formulated with the highest quality synthetic base oils and leading additive technology to provide the highest level of protection across a wide range of operating conditions.
BENEFITS
* Excellent thermal and oxidation stability to reduce engine deposits and sludge build up to keep engines running reliably.
* Enhanced frictional properties to help save fuel.
* Excellent low temperature capabilities for reliable coldweather starting allowing fast engine and electrical System protection.
* High temperature fortified formulation provides reserve protection for the toughest driving conditions.