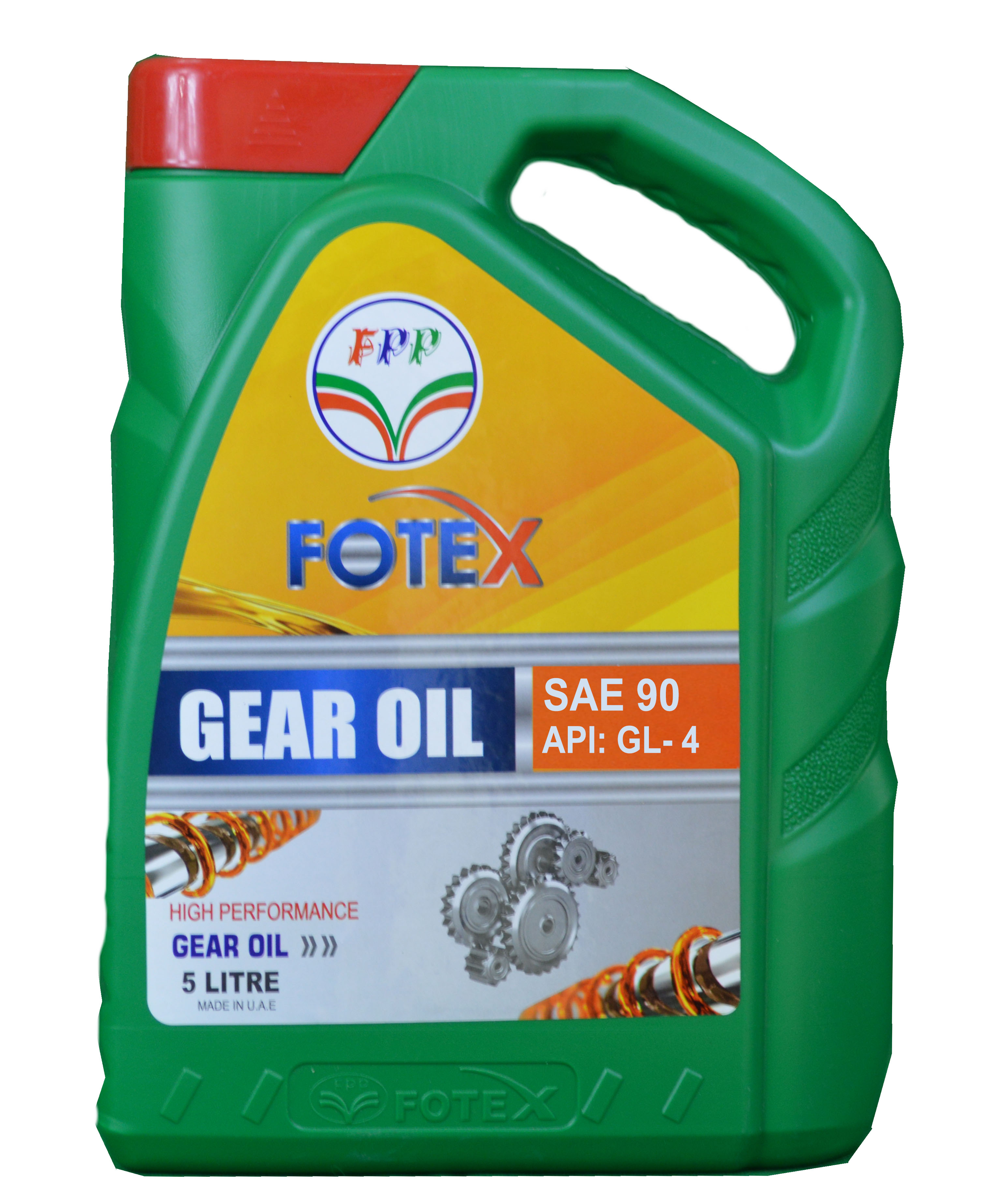 Fotex Gear Oil SAE 90 is a straight mineral gear oils intended for mild service in a broad range of auto motive, manual transmission and industrial gear and bearing all applications. Fotex Gear Oils are used in gear sets operating under such mild conditions of low unit pressures and minimum sliding velocities, that untreated oil may be used satisfactorily. Fotex Oil does not contain friction modifiers or extreme pressure additives.
BENEFITS
• Good oxidation and thermal stability for longer oil service life
• Improved low temperature characteristics to reduce cold start wear and promote easy start-up
• High film strength to tolerate high loads
• Reduces differential clutch chatter
• Excellent corrosion protection for differential component durability
• Excellent protection against oil seal deterioration
• Outstanding shear stability to maintain fluid viscosity and film thickness under high to severe operating conditions.