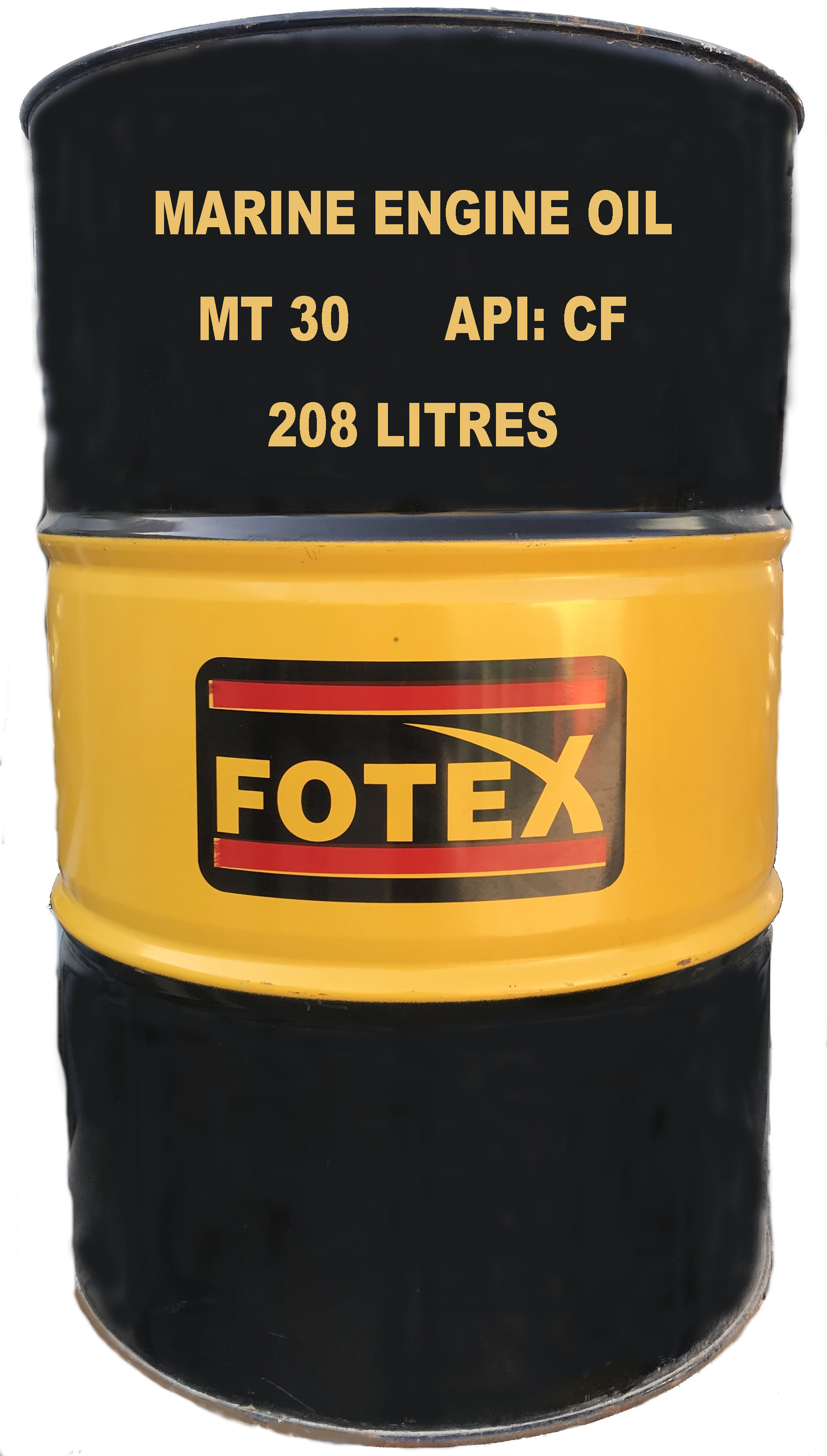 Fotex MARINE MT 30 and 40 mono-grade engine oils are suitable for highly rated high speed diesel engines.
APPLICATIONS
• Particularly recommended for the lubrication of highly turbo-charged engines running under very severe conditions.
• Suitable for reduction gears,torque converters and stern tubes.
PROPERTIES
• Extended oil drain intervals.
• Excellent detergent and dispersant capabilities guaranteeing engine cleanliness in all running conditions.
• Very good anti-corrosion and anti-oxidation capabilities providing engine durability.
• Excellent anti-wear and extreme pressure performances allowing a use in reduction gears.