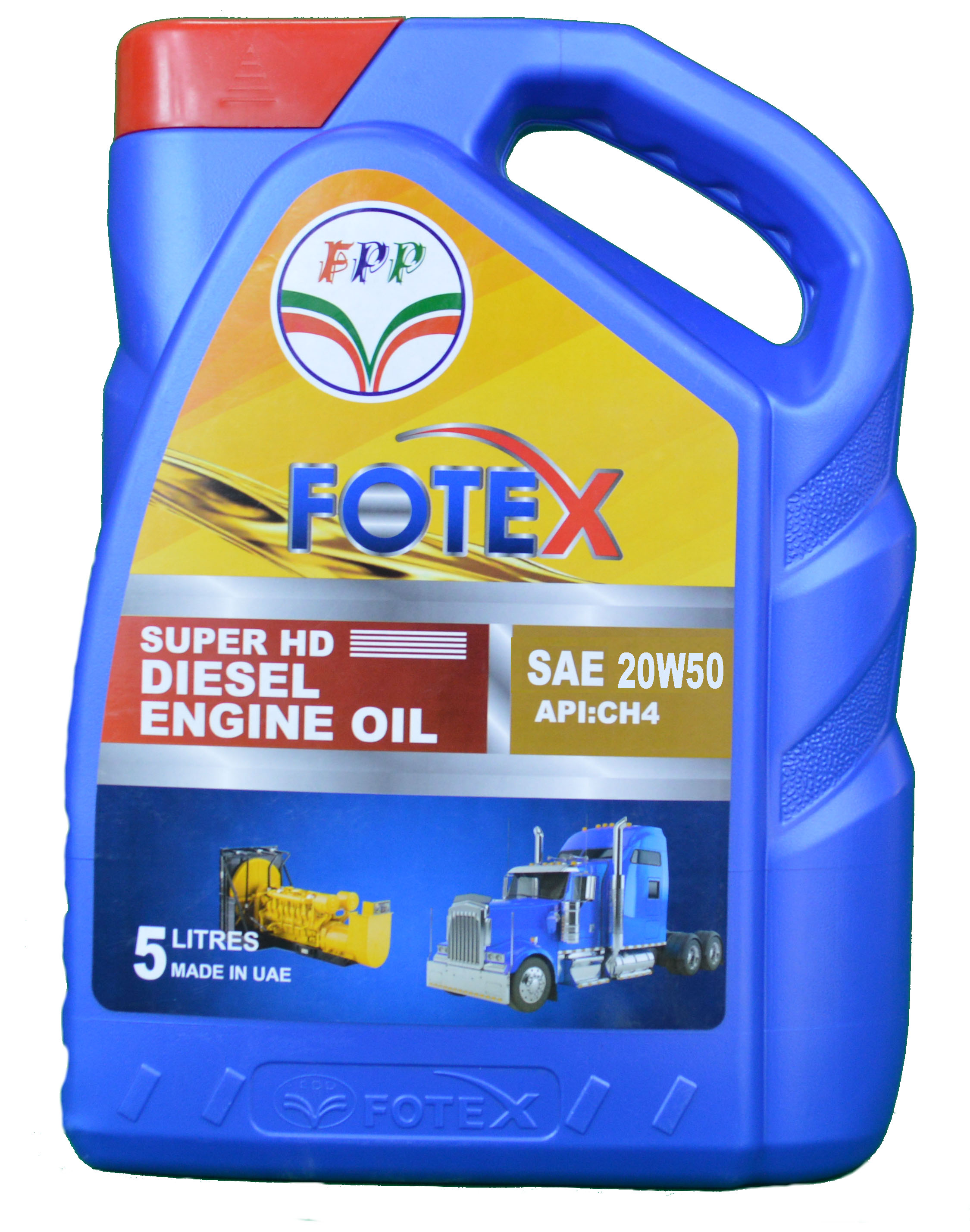 Fotex 20W-50 is high performance diesel engine oil that provides proven engine protection of diesel engines operating in severe service applications. Fotex 20W-50 engine oil is recommended by Foto Petroleum for use in a wide range of heavy-duty applications and operating environments found in the trucking, construction and agricultural industries.
BENEFITS
• Prolonged engine life.
• Outstanding control of high temperature deposits.
• Excellent soot control.
• Improved low temperature sludge control in stop and go service.
• Improved cold starting and faster engine warm up.
• Outstanding engine cleanliness even under most severe operating conditions.
• Longer battery life. Lower fuel and engine oil consumption.
• Easy starting in cold weather conditions
• Reduced oil consumption due to improved high temperature performance